The AC224PC-7V3400 is 7.4v 3400mAh version of AC224 li ion rechargeable battery pack made of Samsung/LG/Panasonic 3400mAh/3500mAh 18650 battery. This PC type battery works perfect for 7v heated jacket like Gerbing Gyde Thermite Heated Fleece Vest. The new Gyde heated fleece vest is powered by Gerbing's heating technology to provide maximum warmth and comfort and this battery with 3400mAh capacity would provide more then 3hours of heating by highest setting.
Cell options:
Panasonic NCR18650B 3400mAh
Panasonic NCR18650GA 3500mAh
SAMSUNG INR18650-35E 3400mAh
LG INR18650F1L 3350mAh
LG INR18650MJ1 3500mAh
The AC401PC-7V3400 battery is a PWM control battery which allow user to adjust the desirable output power rate. It comes with 4 settings(25%-50%-75%-99%) as standard version. We can make custom setting as request as well.
The AC224 battery is designed for electric heated wears application. It has most compact size 22*48*70mm , with an ON/OFF tactile switch and 4 LED lights indicator, a 3.5*1.35mm coax type socket connector.
The AC224 battery LED lights can be made to reflect the battery fuel level status by lighting up different number of lights.
The AC224 battery can be made to have different output mode: Constant DC type, Pulse DC type (adjustable pulse settings), or two both. Asarke Heated Clothing Battery is using Pulse-Width Modulation(PWM) or Pulse-Duration Modulation (PDM) technology which able to control/adjust the output power rate thus achieve desirable heat level in heater. Pulsed DC (PDC) or pulsating direct current is a periodic current which changes in value but never changes direction, pulsating direct current is used on PWM controllers.
The AC224 battery is perfect for heated gloves, battery heated gloves, heated glove liners and other types of electric heated gloves.
Typical Capacity Option:
7.4v 2200mAh/2600mAh/3200mAh/3400mAh
3.7v 4400mAh/5200mAh/6400mAh/6800mAh
Battery ID: AC224PC-7V3400
Cell inside: 2pcs li ion 18650 battery
Dimension: 22*48*70mm
Capacity: 7.4v 2600mAh
Input: 8.4v 2.5A max
Output: 8.4v~6V 3A max, Pulse DC output with adjustable output levels, 4 settings or made per request.
Input/Ouput Terminal: 3.5*1.35mm coax type,
or designated connector in extension cable.
Weight: 113g
Function Code: NS, CC, PC, DM
Application: heated glove liners, heated Ski Gloves, rechargeable heated gloves, other types electric heated glove or electric heated gears.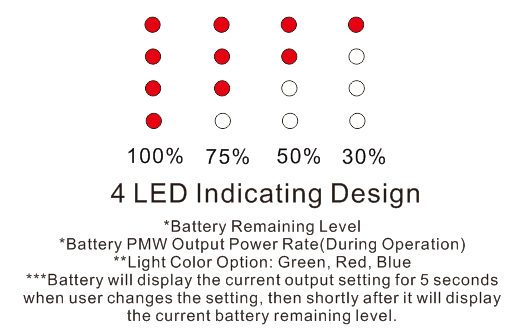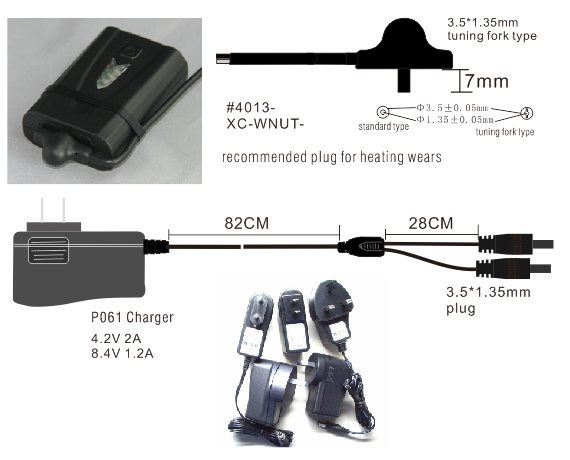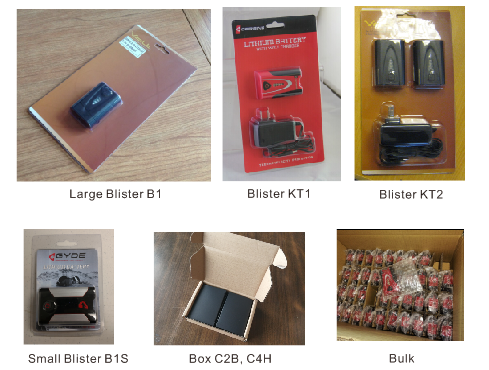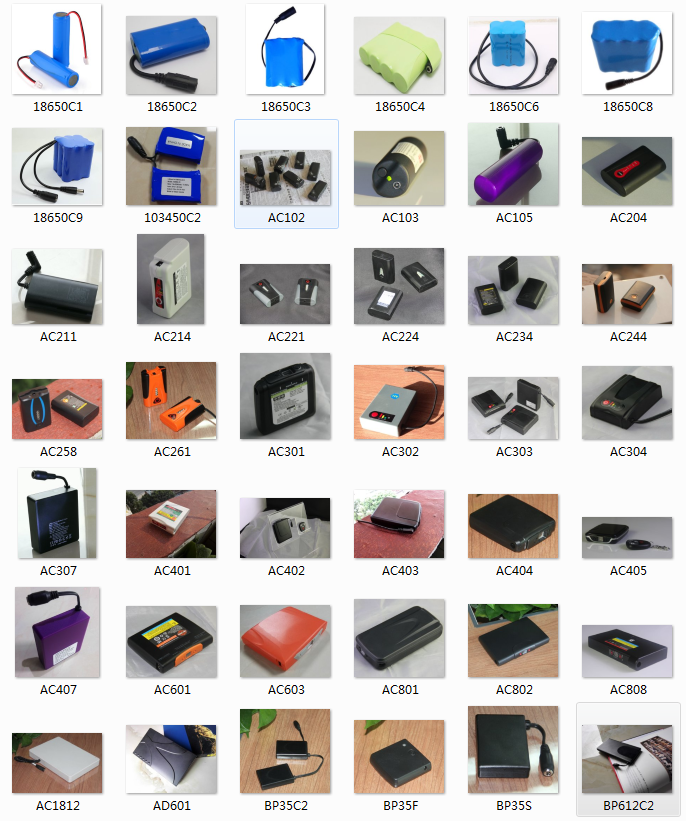 We make li ion battery packs for all heated wears in all size option, search (model number) to find more information in our site.